"In spite of all the great advances in many branches of science, we are still in a period of prehistory, a dark age, in our thinking about health, disease and healing. What the world sorely needs is a new concept of health. A different orientation of thoughts, words and deeds than we have been led to accept for umpteen generations is now urgently called for.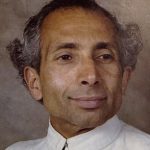 Natural Hygiene, a life science, is that branch of biology which investigates the conditions upon which health depends and the means by which it may be sustained in all its virtue and purity, while we have it, and restored when it has been lost or impaired.
Before physiology developed, the rules of Hygiene were instinctive, traditional, and empirical. Today these rules are based on the growing knowledge of physiology and biology. If we had perfect knowledge of the laws of life and applied them in a perfect system of Hygiene, disease would be impossible and never occur. In this sense Hygiene is the science of intelligent and healthful living.
Natural Hygiene refutes the present-day ideas that disease and ill health are inevitable in people's lives, depending on chance and circumstances outside their own control and domain. Natural Hygiene is a way of life, a philosophy of living. Health can only be obtained through healthful living; it cannot be bought across the counter of a drugstore, not can it be found in a physician's office or in a hospital. We contend that healing is a biological process which is continuously going on inside every organism."
~Dr. Keki Sidwha